In the realm of astrology, Neptune holds a unique and profound influence over our lives. As the ruler of Pisces, Neptune in astrology signifies the bridge between reality and our dreams, inspiring us to explore our creative gifts and delve into other forms of expression like poetry and music. This distant celestial body in the solar system, much unlike the personal planets, takes its time as Neptune moves slowly, affecting the entire zodiac and shaping our weekly horoscopes. Neptune rules not just our sense of inspiration and imagination, but also governs the elusive dimensions of life, truth, and even deception. As such, understanding your Neptune sign can reveal much about the subconscious forces that pervade your reality. It is through Neptune's influence that we can better comprehend the poetry and music resonating within our lives.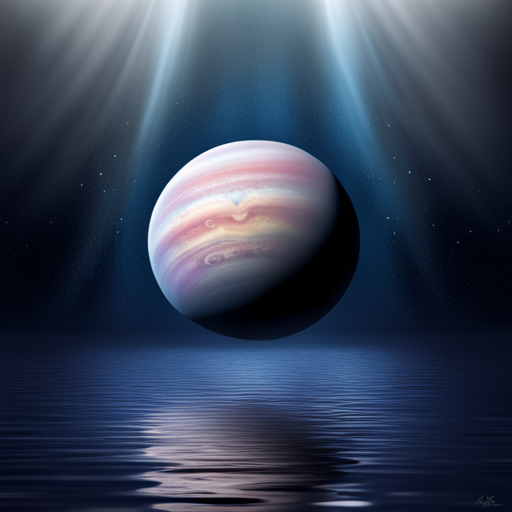 In the zodiac world, Neptune represents the god of the sea, Poseidon, and rules Pisces, the sign associated with universal compassion and love. The planet Neptune is the spiritual energy that dissolves boundaries and inspires universal love. Neptune's position in the birth chart, particularly when in Pisces, Aquarius, or any of the houses - be it the first, second, third, fourth, sixth, seventh, eighth, ninth, tenth, or twelfth house - can deeply influence our intuition and spirituality. Unlike the sun, moon, and earth - the personal planets - Neptune is one of the outer planets, moving slowly, creating a world of illusion and healing magic. Neptune in the seventh house, for instance, might point towards a compassionate partner, while in the sixth house, it may suggest a divine calling towards serving others. The tenth house with Neptune might indicate a career in the arts, tapping into the beauty of music and poetry. An individual's Neptune sign can also be found in the ninth house, hinting at a journey of spiritual learning, or the twelfth house, symbolizing universal compassion and empathy. Ultimately, understanding Neptune in our birth chart helps us navigate the sea of our inner universe, further deepening our connection to spirituality and the world around us.
In conclusion, Neptune's position shows the profound influences and subtle energies in our lives. As the planet associated with dissolving boundaries, Neptune is the planet that fuels our dreams and promotes the spirit of universal love. Particularly, Neptune in Pisces resonates with compassion and empathy, embodying the ethereal qualities of this zodiac sign. Thus, Neptune, moving slowly in its celestial path, is a compass in our spiritual journey, revealing the magic and mystery of our existence.